DiagCor Bioscience Incorporation Limited was founded in 2006 by Dr. Joseph Wing-On Tam as the first private MDx laboratory in Hong Kong. We are part of Pangenia Inc (Pangenia Group) and are the leading brand of molecular diagnosis in the city with the largest market share in the local biotechnological industry. DiagCor focuses on providing one-stop prenatal testing services that cover high-end technologies including non-invasive prenatal testing (NIPT), parentage testing, and Y chromosome exclusion test (parent-child relationship test, MBE). Since the establishment of the company, we have been working hard towards promoting a healthier community by researching, developing, and commercializing various testing solutions to the general public.

Dr. Joseph Tam (Above), the chairman of DiagCor Bioscience Inc. Ltd., is an honorary professor at the School of Biomedical Sciences of The University of Hong Kong. He has over 30 years of teaching and research experiences in the biotechnology and diagnostics sector. He is also a DNA research pioneer who invented and patented the "flow-through hybridization technology" (US 7,732,138 B2). Professor Tam is committed to the development of biological science and technology in Hong Kong and China. He organized and trained scientists in China and Asia Pacific Region on recombinant DNA research with the support of UNESCO. Following his passion for Molecular Diagnostics, Professor Tam leads DiagCor's research team and continues to influence and inspire the talent of Hong Kong's next generation in the biotechnology industry.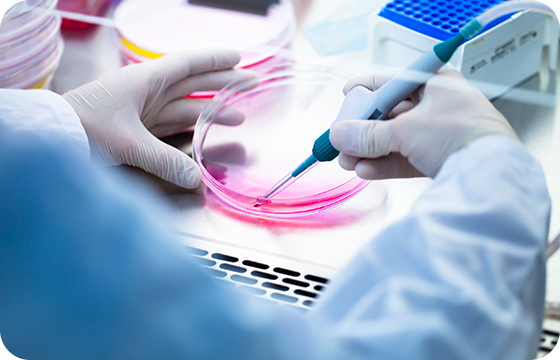 DiagCor's research team is comprised of more than 70 experts in the bioscience field, specializing in molecular diagnostics and exploring a range of potential DNA and RNA analysis services and solutions. Through the dedication of an elite group of biotech scientists and executives, DiagCor strives to actively work with commercial, institutional and governmental organizations across the world, maintain the forefront of practical bioscience, and promote understanding and benefits to the general public. We advocate for a healthier community and aim to continuously improve the living standard of our future generation with the advanced technology that DiagCor has to provide.